Food binds India. It's the way we show love and share happiness. It's the true soul that binds the threads of relations in India and provides a truly comfortable factor among Indian people. And when the food is so lip-smackingly delicious and beautiful that it creates a sense of taste that moves beyond traditions, that's what traditional food is to us.
These traditional foods of India spark the flavors of India and these flavors can now be found in Omaxe Food Court in Chandni Chowk. Ah! The traditional foods of Chandni Chowk, the Kulfi, the Jalebis, the kachoris, and much more. 
Chandni Chowk: An amalgamation of lip-smacking delicacies 
Chandni Chowk is a place that has a character and energy of its own. From the pre-Mughal and post-Mughal eras, this place was outshined with the beauty and traditional essence that can still be felt in this place. This place exemplifies the true beauty and treasure trove of historical feelings. 
The culinary heritage of this place is an example of a truly diverse history. This place during the old times became a melting pot of true cultures, attracting different persons like artisans and settlers from the country. 
One cannot resist the food allure of Chandni Chowk. From the Iconic Parathas to the tangy Chat, the flavors are amazingly tantalizing and so unique to the essence of Chandni Chowk, that they have to be tasted then and there in Chandni Chowk and now these flavors and essence in a more traditional and comfortable form are coming through the biggest food court in Delhi. 
The true delicacies of Chandni Chowk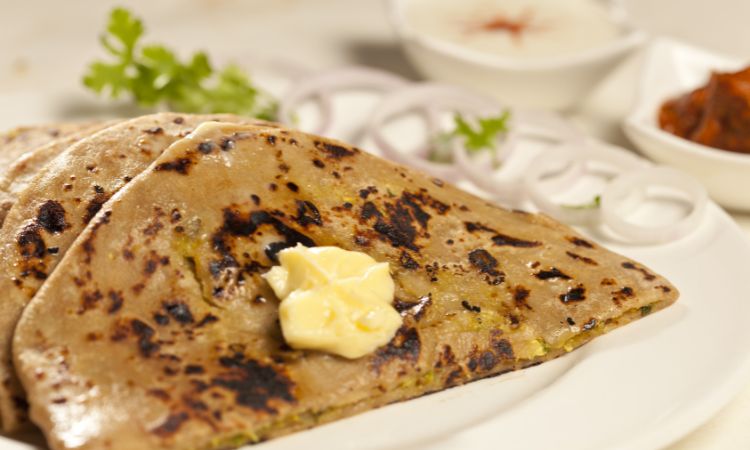 Parathe
One of the ultimate foods of north India, Paratha is a flatbread that originated in India only, and the references to Parathe date back to the 12th century. Specifically popular among Punjabi and North Indian cooking. Although a staple in North Indian culture, the Parathe is famous in Chandni Chowk from Parathe wali Gali.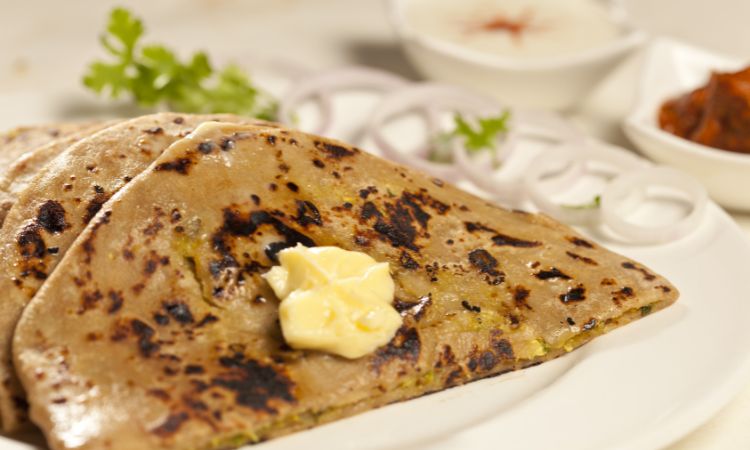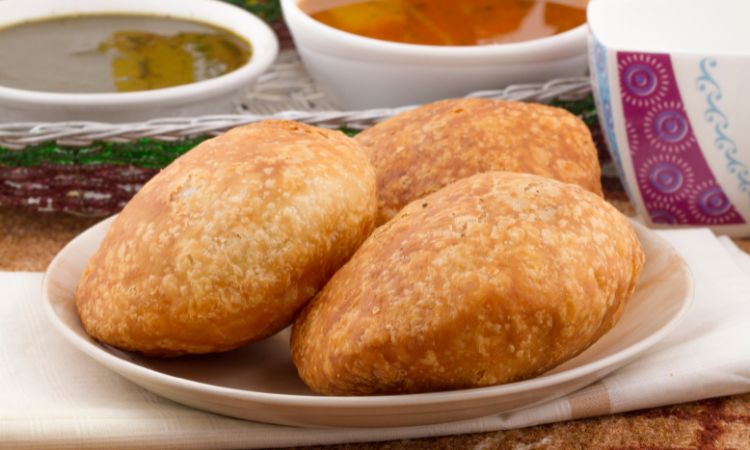 Kachodi
Kachodi is a snack that is deep fried and made anytime in the homes of India. The origins of this snack are from India and it dates back to hundreds and hundreds of years old. And at Chandni Chowk, there are certain places where you can get it, one of them is Jung Bahadur kachori wala.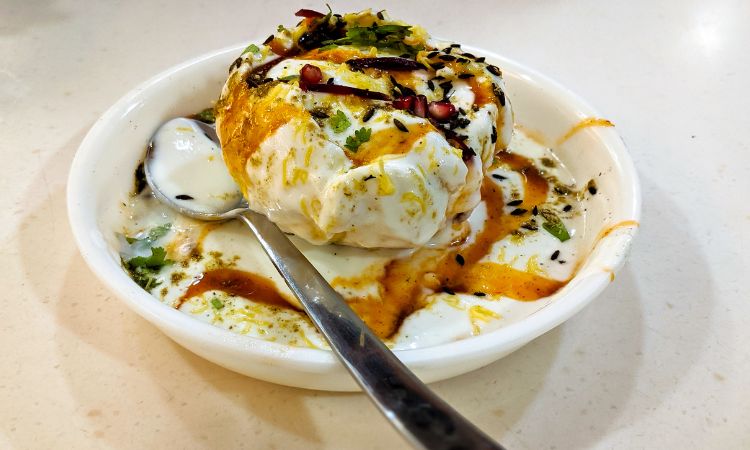 Chaat
A family of different savory snacks that are served before or after the meals and a true amalgamation of different tastes mixed into one. Originating in India, the Chaat is truly a snack to savor and make it into one and just have a lip-smacking taste made into one. One of the famous Chaat wala in Chandni Chowk is the KDH chaat and it is famous in Chandni Chowk for generations.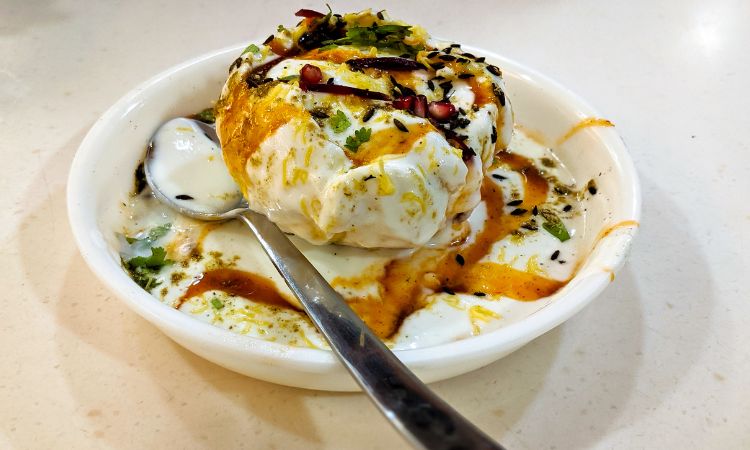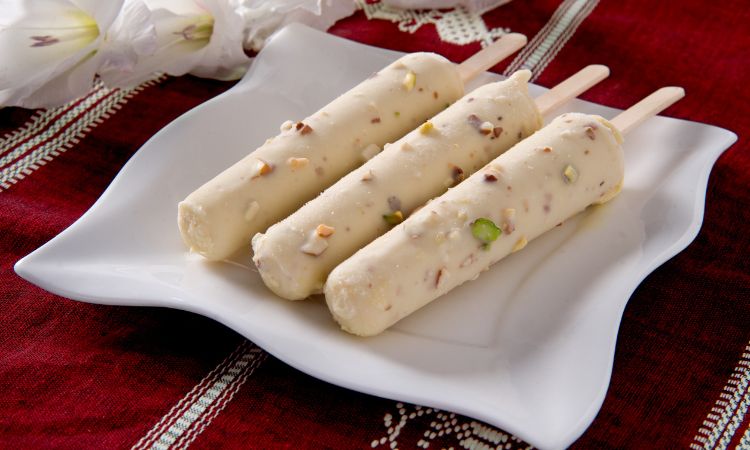 Kulfi
A frozen dessert that originated in India, Kulfi is also called the Traditional Ice Cream of India. But the true tasting essence of Kulfi is what makes this dessert from Chandni Chowk, Kuremal's Kulfi is one of the famous Kulfi wala.
All these delicacies are coming to the biggest food court Delhi.
Omaxe Chowk: Purani Dilli Ka Naya Chowk
The traditional essence of Chandni Chowk is wonderful and its traditional beauty speaks through its narrow streets and busy markets that are bustling every time of the day. But what if the beauty is difficult to take in during the different seasons and the inconvenience sets in, and if the main place is hustling and bustling with noises, you need a little bit of elegance from this place? Get ready for traditional and modern appeal in Chandni Chowk again, the way it was intended to be. 
Also Read: Chandni Chowk and Its Food Tales
Omaxe Chowk: A Blend of elegance and tradition 
The Omaxe Chowk is not just a place but an experience that captures your essence of true luxury. Planned on the traditional beauty and luxurious perfection of traditional India, this place is an experience of its own. The Omaxe Chowk is nestled in the heart of Chandni Chowk, the heart of this bustling place. 
From architectural to the other visual aspects this place is a sight to behold. A great harmonious blending of contemporary elements and the traditional character of old India, will provide an enchanting ambiance and move the shoppers in a new charm. 
This Place celebrates true artistic expressions in the form of architecture and provides an appeal that brings people from different walks of life to come together to appreciate the splendid beauty that is Omaxe Chowk. 
In each aspect, the Omaxe Chowk radiates luxury, elegance, and a sense of beauty that will make you feel as if you are in the modern Chandni Chowk. 
Chandni Chowk Food Court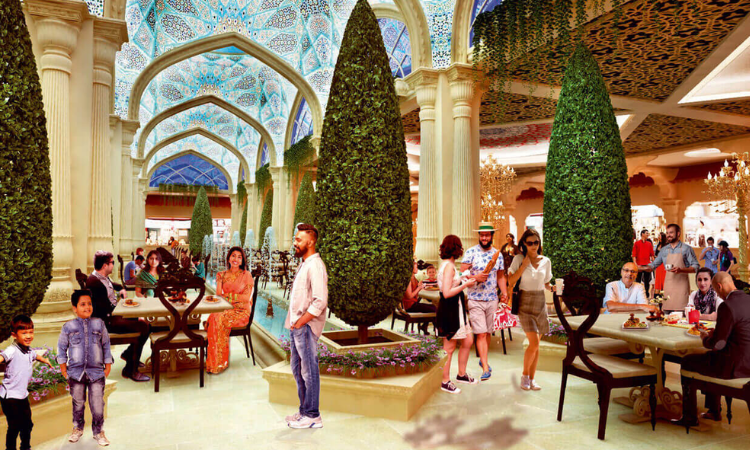 The Omaxe Chowk is the heaven to the best food court in Delhi, The Food Court in Omaxe Chowk is a sight to behold. A true food heaven this place is the ultimate culinary paradise for anyone whether they are a foodie or non-foodie. The ambiance of the Food court here is a beautiful blend of modern and traditional, that provides for a truly memorable dining experience. 
Here, food is more than just a meal but an art that needs to be enjoyed and savored. The dishes are crafted with the same traditional appeal of the Old era while taking the most advanced measure of high standards, that will take you back to the culinary wonder. The Food Court at Omaxe Chowk is not just a restaurant but a true celebration of different flavors and the people sharing that joy. 
Conclusion 
With the biggest food court in North India, The Omaxe Chowk is a place to spend time and take in the essence of Chandni Chowk in a real way without dealing with the hustle and bustle of the city. Plus, a great ambiance and an air-conditioned environment and a clean environment that provides a luxurious ambiance will make the shopping and food experience at Chandni Chowk much more grand and incredible. At Omaxe Chowk, get ready to take the real value and traditional appeal of Chandni Chowk while being in full comfort and fun.