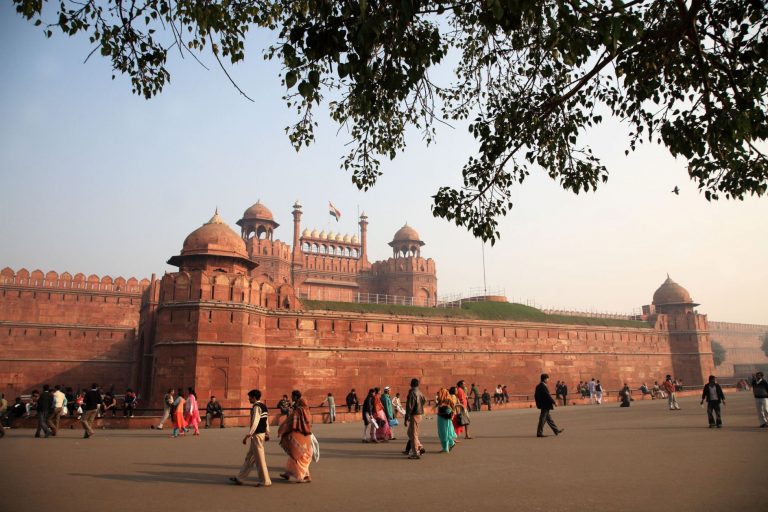 Delhi has a long list of attractions for visitors as well as residents to enjoy, from historic forts to swanky malls the city has something for everyone. Nothing however comes close to the Old City when it comes to mixing history, shopping and food.
With Chandni Chowk and Lal Quila in close vicinity to each other the historic area continues to be a major draw for domestic and international tourists and shopping in Chandni Chowk tops the to-do list of every visitor. Omaxe Chowk will be an added stopover to the list of many desirable and often-visited destinations.
Constructed by the Mughals in the 17th Century, how the area got its name goes like this, a canal once ran through the length of the market which lends a special aura to the area as it reflects the moonlight and thus Chandni Chowk. From then to now, shopping in Chandni Chowk continues unabated by shopaholics. Lal Quila or the Red Fort is the erstwhile residence of the Mughal emperors, was used as a military barracks and today its ramparts serve as the venue for the annual Independence Day speech delivered by the Prime Minister. Omaxe Chowk offers an unhindered view of this iconic fort.
Chandni Chowk is also one of the oldest markets in old Delhi and many of the shops in the lanes and by-lanes have become famous in their own right and command dedicated followings. Be it Karims and Natraj Sweets for the Kebabs and Dahi Bhalle or Esplanade road for electronics or the various stalls selling wedding paraphilia or silver jewellery.
Asia largest spice market, Khari Baoli is located here and as are some of the country's largest markets for lighting and fixtures, fabric and books. Omaxe Chowk will bring under one roof the essence of these marketplaces in an organised set up that will make shopping in Chandni Chowk a fulfilling experience.
The hustle-bustle of Chandni Chowk also lends a unique charm to the experience. Dotted with famous eateries, historical shops that have been in existence for generations and interspersed with monuments and historical havelis Chandni Chowk and Lal Quila are remnants of a past era that continues to be attracted by the hordes. Omaxe Chowk will offer much more than shopping; it will offer the convenience of parking and utilities and recreate the old world charm in special area created for cultural events.