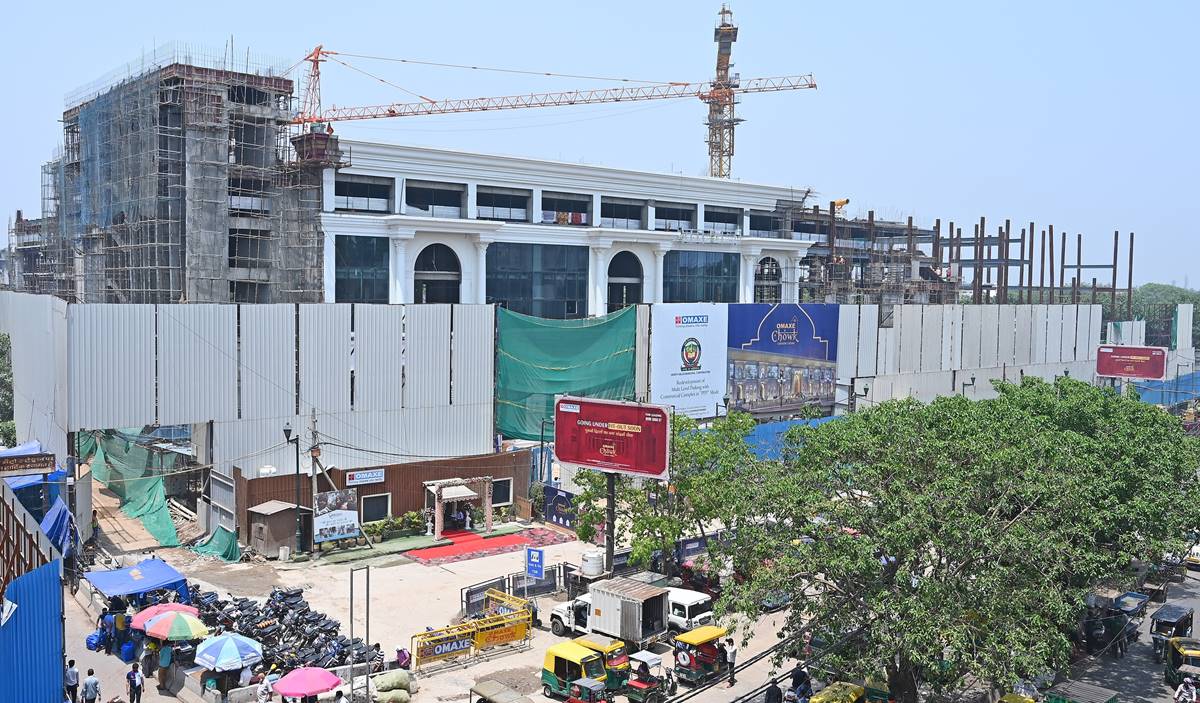 Chandni chowk holds the heart of Old Delhi. Its hustle bustle is unmatched in the capital. Hub to major commercial needs, Chandni Chowk cater to all needs of a retailer, a buyer and an investor. Here, if you are eyeing at a commercial shop, then Omaxe Chowk is an ideal stop.
Not only it is the largest development in Chandni Chowk with 22 meters of a high building but is situated right adjacent to Chandni Chowk metro station that makes it an eye candy as saving upon travelling time in Chandni Chowk is definitely added brownie points to consider. Its proximity with neighbouring makes it an ideal stop, which means your shop won't be left unwatched by-passers. Sis Ganj Gurudwara, Old Delhi Railway Station, Red Fort and several other heritage sites in its close proximity makes it accessible to all.
Some of the features that differentiate Omaxe Chowk from rest of Chandni Chowk's properties are:
Modern amenities: fully air-conditioned spaces, maintained washrooms, lifts, escalators, food court.
Iconic architectures of Indian, Mughal and British elements that amalgamates it with surroundings.
Food and beverages area spread over 10,000 sq. metre.
5 level parking and exclusive valet service.
Rooftop space for dining and events.
ATM services inside to meet urgent needs.
Hi-tech security and 24 hours security to fight any discrepancy.
Office spaces.
Omaxe Chowk has definitely modernised the face of Chandni Chowk. Everything that normal shops lack in the neighbours is covered here for customers and users interrupted and satisfied experience. So do your investment right!