India is known for its variety of food and so is Delhi. Being the capital of India, it is there in the culture of Delhi to have the best good. And, to have food means to have sweets, of course. Without sweets the meal is incomplete and we, the people of India are sweet tooths who crave Delhi's famous food sweets.
Sweets are the embodiment of feelings of happiness, joy and love that are shared during different celebrations and occasions. 
 is famous all over India and people from different states come to Delhi to have the delicious, mouth-watering sweets of Delhi. There is a variety of sweets that are available in the Omaxe Chowk Mall which is the best place for sweet shopping whether it is for oneself or to give to somebody. 
Famous Sweets Dishes Of Delhi
Our brains enjoy things which make us happy and make us do it again and again. The same happens with the sweets. Sweets turn our mood joyous and make us all so energetic that we can travel just for a bite.  
Here is the list of some of the incredibly delicious sweets in Delhi that you can't manage to deny even after you are full.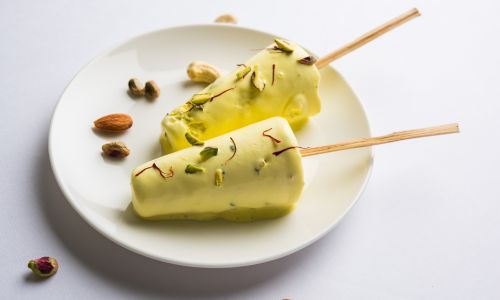 Kulfi is one of the tastiest traditional sweets that is made up of milk and tastes like heaven. It's a sweet dish that everyone likes from the younger generation to the old people. It comes with a stick to hold and the taste is unforgettable.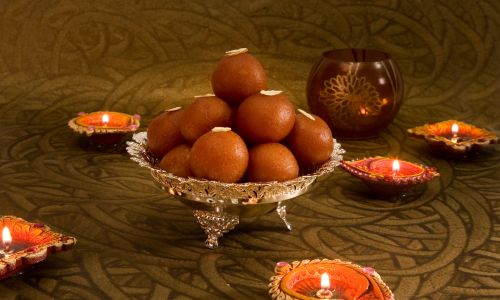 Gulab jamun is a sweet dessert that originated in India but is now famous around the globe. It is considered one of Delhi ka famous food as it can be served hot, cold or at room temperature. 
It is made from khoya made in soft dough and some dried nuts are used for garnishing and to add flavour.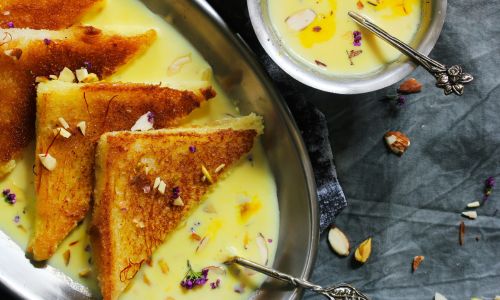 It is one of the famous sweets dishes of delhi that is a type of bread pudding which originated in South Asia during the 1600s. here, the bread is deep-fried in oil or ghee and then dipped in melted sugar and milk. It is served with Rabdi on top with the flavours of cardamom, cloves and saffron.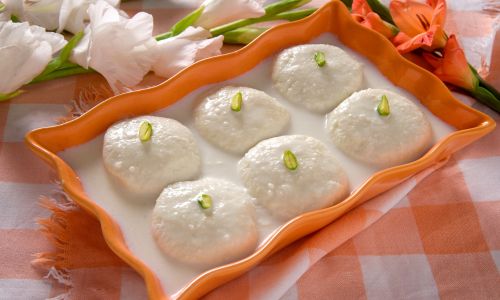 The name of this dish is enough to water your mouth and the taste is not less than heaven. It is also known as rosomalai or roshmalai which is the dessert from the Indian subcontinent. It is a soft rasgulla kind of softball dipped in saffron milk with some other flavours to enhance its taste.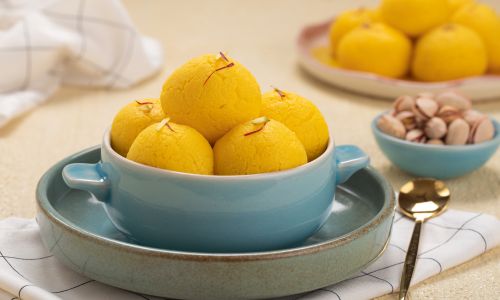 Rajbhog is the yellow coloured dish stuffed with dry fruits which you will find in the biggest food court in India, which is in Delhi. It is made up of cottage cheese simply called chena and a mix of dry fruits and saffron. It is one of the popular desserts of Bengal which is made during festivals or special occasions.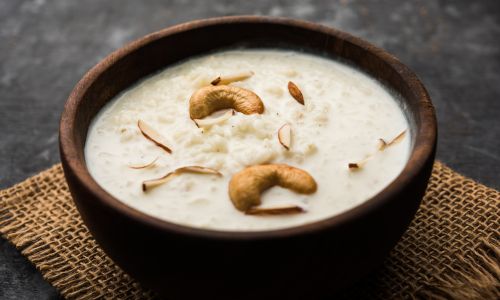 The most heard and the tastiest dessert that we all crave is kheer. It is made of different ingredients to add a different flavour to milk. It is one of the best-serving dishes to the guests as it is the most likeable one too. 
You will find all the types of kheer at Omaxe Chowk which is the best place for sweet shopping in Delhi. From rice kheer to abundant kheer to whatnot, you will find everything at this location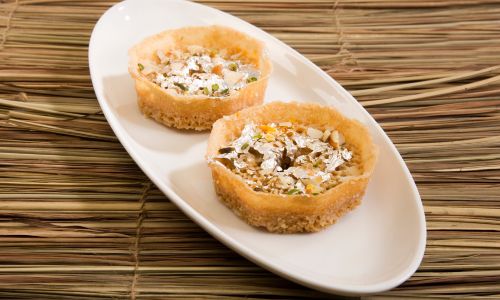 The tastiest Rajasthan cuisine is made from ghee, flour and sugar syrup in the form of a disc. It is famous in the states of Haryana, Delhi, Gujarat, Uttar Pradesh, and Madhya Pradesh. 
The dish is made with a lot of technicalities and looks like a honeycomb-like golden textured dessert which is then poured in ghee to add taste to it.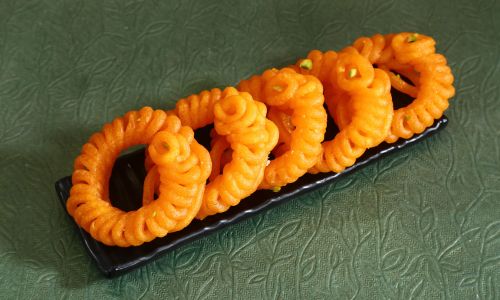 Who would have not heard of such a wonderful dish which not only soothes the mouth but gives goose bumps to the whole body? The mouthwatering taste of Delhi imarti will be found in the biggest food court in India, which is Omaxe Chowk.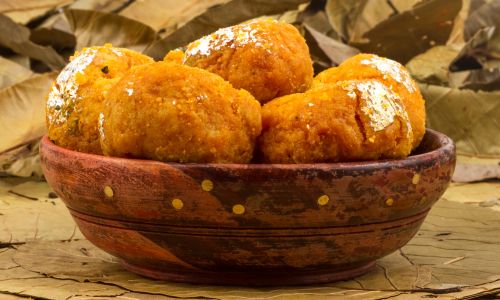 No one has ever said no to a balushashi that is also known as makkhan wada. it looks like baatyi in terms of size and preparations but when it comes to shape, it resembles Medu Vada. But, the taste of this dessert is just wow as everyone says- one more please.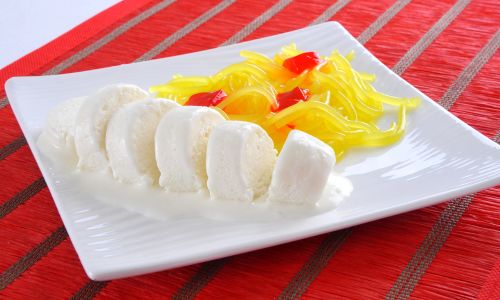 Chandni Chowk famous food also includes kulfi falooda with a lot of variety and flavours. It is an Indian-style ice cream, summer dessert which has kulfi topped with falooda sev, basil seeds, rose syrup and nuts. 
It is an ideal dessert for a refreshing day and is super tasty. The combination of kulfi and falooda makes it a tough choice to say no to.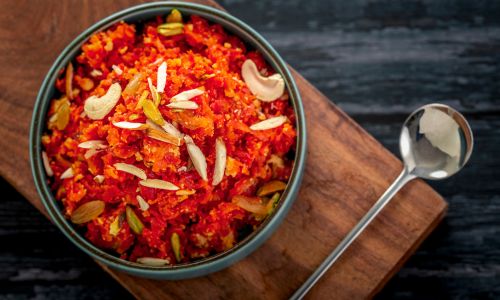 Halwa is not just a dessert, it's an emotion which we Indian families know. It is made with a variety of recipes using flour, butter, oil, saffron, sweetened sugar and many more. The main ingredient gets changed from carrot to moong to semolina or lentils garnished with nuts, saffron cardamom etc.  
There are different types of halwas and is one of Delhi famous food sweet.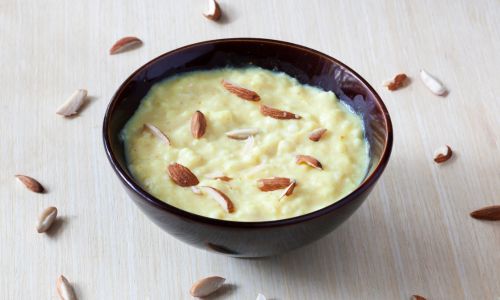 It is an Indian sweet that is famous in many states of India because of its ultimate taste. It is also one of Delhi ka famous foods which is made of milk, saffron, lemon juice, green cardamom powder and almonds. 
It serves as the perfect treat for the taste buds of all ages. It is eaten when chilled and can be served with poori. 
Of all the sweets, there is not just one that can be chosen. Sweets are never enough as it make our day even better as the taste gives us pleasure that we just close our eyes and enjoy it for as long as we can. 
Conclusion 
When it's ice cream versus sweets, sweets are the thing that we Indians can never say no to. We all crave for zqmouth-watering desserts whenever we get the chance. Delhi is famous for its sweets and you can find all the types of sweet dishes at Omaxe Chowk which is the best place for sweet shopping.
Every culture has its own differences but Sweets make the celebration of every culture immense as its smell adds joy to every face. Indian mithais are made with love and all primary satvik ingredients which makes it even more tastier that one can't resist having it more.