The capital city of the country never sleeps. It runs all day & night equally. The secret is to Keep Going no matter what. But you know the big cities and their luxurious lifestyle. People rarely get time for themselves. And when they do, they want to go to places where they can spend some time with their loved ones with all the amenities available.
Well, truly such places with all the amenities are difficult to find even in a big city. Especially if you don't know your exact destination. If you're a resident of Delhi or are a tourist exploring the capital, here is one best places to spend your time.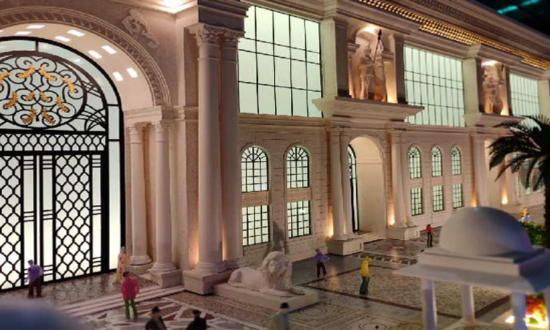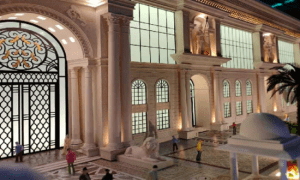 Let me introduce you to the best shopping mall in Delhi- Omaxe Chowk.
Omaxe Mall- An Introduction:
Situated at Chandni Chowk, Delhi, the mall is an all-new attraction of Delhi. The mall is spread over 5 acres of land featuring a traditional blend of Mughal, Indian, and British cultures. The mall radiates an unmatched vibe all over the country with its offerings, features, cultural aspects, ambiance, parking area, movie hall, and the biggest food court in India with 1600+ seating capacity. But this is not all. The Omaxe Mall is full of entertainment options for all age groups. If you're in Delhi right now, you must visit Omaxe Mall to spend a good quality evening with family, friends, or partner. We are discussing the entertainment options below in detail. This will present you with a rough idea of how beautiful your time can be here. Entertainment Options in Omaxe Mall:
1. Food Paradise:
The Omaxe Mall features the world's best cuisine options here in Delhi. With a seating capacity of 1600+ which makes it the biggest food court in India, Omaxe has the food court for everyone. Whether you're a fan of south Indian dishes or you are a lover of Italian pasta, expect all delicious food at Chandni Chowk, Omaxe Mall.As the mall features a blend of three major cultures in India, people who come here feel a unique ambiance. The ambiance, mesmerising scent of culinary delights, and bakeries let you lose yourself in the food, and allow you to enjoy each bite you gulp.
2. Shopping Hub:
What kind of a mall would that be if that doesn't satisfy a shopper's soul? Being one of the biggest Malls in India, expect Omaxe Chowk to be the best destination for your shopping. Here you will see both franchise & independent brand stores selling their products. Expect all of them to be luxurious. However, if you're looking for something reasonable for yourself, Omaxe Mall will win your heart with the best shopping places in Chandni Chowk.
The mall currently features 5000+ independent stores & franchise businesses. You will find some of the best works of Indian designers here. Some of the big names you will see here are
– Tanishq
– Khadim
– Senco
– Ethnix by Raymond
– SVARAA
– Gorri's Creation
– Ram Chandra Krishan Chandra
– Perfume Point
3. Kids Wonderland: Play & Learn:
One of the biggest perks of Omaxe Chowk is its wonderland for kids. We believe kids must have all the freedom and nice places to have quite a good playing time. Considering that Omaxe Chowk Mall has built a full-featured Kid's wonderland.
Your kids are allowed to have rides, funky games, learning games, projector ball throw, carousel, Lego wall, trampoline, shooting, and much more. If you're looking for a place to let your kids enjoy their life to the fullest, Omaxe has everything you are looking for.
4. Cultural Performances & Events:
If you're in search of a place to take out your family, Omaxe Mall will burst love bubbles in you. The mall features a big space that includes a flea market, local shops, and a dedicated place for events. The big idea was to bring something that families can enjoy together. An event destination is what the mall is turning into. Big events such as parties, fests, movie promotions, business launch events, or cultural performances from organisations like NGOs. Moreover, the mall is designed and has an ambiance perfect for such events. The big food court, mall shops, and big interior and exterior are submerged in three cultural colours that are Mughal, British, and Indian.
5. Relaxation & Leisure:
Finally, the biggest chill-out moments are here. After all, we're talking about a mall and the cosiest people visit the mall most. Let your buzy-ness go out of you and take a pill of relaxation at Omaxe Chowk. Omaxe Mall, with its unique ambiance, offers you an unmatched vibe of traditional and modern blends. The culture that is shown here automatically creates magic inside the Chowk area. Your relaxation points will automatically be triggered and a glass of orange juice will do the rest.
Cinema Magic: Blockbusters on the Big Screen:
Last but not least, who can miss the Cinema Magic while describing a Mall's amenities? The Omaxe Mall features one of the biggest 5-screen cinema halls. Excellent voice quality, cosy halls with soft seats, inside food items, and the big silver screen to watch your favourite Hollywood & Indian films.
Conclusion:
Looking for an entertaining evening or want to relax with a cool traditional ambiance with soulful music? Come to Omaxe Chowk- a mall near Chandni Chowk that has the new face of the legendary Chandni Chowk Omaxe is one of the biggest malls out there in Delhi and the whole of India. The mall is full of luxuries that one can only imagine. Surreal ambiance enriched with Mughal, British, and Indian cultures, Omaxe is that one destination that is perfect for all people regardless of their age.
FAQs:
1. What are the operating hours of Omaxe Mall?
– The Omaxe Mall in Delhi is on 24×7 for its people. Come any time of the day and you will find everything on service.
2. Is parking available at the Mall?
– Yes. Omaxe Chowk features a huge smart parking area with a capacity of 2100+ car parks with valet service.
3. Can I host private events at the Mall?
– Yes, you can host a private event at the Mall. Omaxe Mall has a fixed area for cultural & business events that you can host by yourself or a third-party.
4. Is the Mall accessible for people with disabilities?
– Yes, Omaxe Mall cares for all visitors. You will find all necessary amenities accessible for people with disabilities.