Delhi, the national capital of India is known for its vibrant cultural mix and best delicacies making the shopping experience here great fun. Every nook and corner of the city has its own story attracting visitors and shoppers across the country.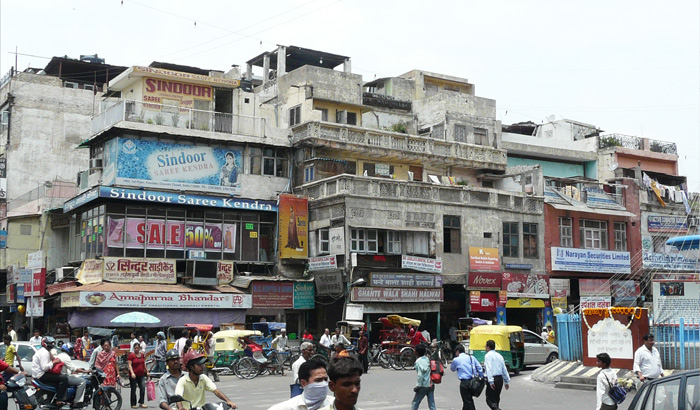 These markets attract traders, businesses and shoppers from all parts of India. For example, Chandni Chowk market alone attracts more footfall than the malls in Delhi-NCR. Close to 4-6 lakh visitors come here daily.
Below is the list of the top five markets of Delhi that serve shoppers with their varieties and keep them intrigued. 
Chandni Chowk: One of the oldest markets and trading hubs of India, Chandni Chowk is a famous wholesale and retail hub. Besides its historic importance, the market is famous for its spices, dried fruits, apparel, electronic items, lighting to books. It is also a food paradise serving authentic delicacies. The market has a rustic charm that draws a diverse range of consumers, and it is kept alive by food connoisseurs, wedding shoppers, and local shoppers. With its ongoing redevelopment, the Chandni Chowk market's heritage, shopping and business value will be enhanced with Omaxe Chowk – a multilevel parking cum commercial project. Retaining its charm and heritage values, Omaxe Chowk will present an enhanced experience to the shoppers and visitors.
Khan Market: Built after India's partition in 1951, it is one of the oldest markets in India. Famous for its eateries and high-end labels, Khan Market has a classic charm in its lane presenting a high-street shopping experience. One of the expensive market areas, Khan Market is home to some designer boutiques, label showrooms, and some oldest and finest eateries, cafes, bakeries, and cafes in Delhi. Besides, it is also popular amongst book lovers owing to the several bookstores in the market.
Karol Bagh: Quite popular amongst shoppers, Karol Bagh is one of the busiest markets in Delhi. Offering the deal to wholesale and retail buyers, one can find everything from apparel, accessories, gadgets, home furnishing, and electronics to books all here. Considered a flea market, one can also find fine showrooms to customized tailoring shops attracting shoppers of all age groups and economic backgrounds.
Kamla Nagar: Initially designed as a residential neighborhood, this location has evolved into a significant shopping area in Delhi. Due to its economical range of fashion brands and street food, it is one of the liveliest markets and hang-out spots for college students.
Connaught Place: One of New Delhi's main profitability and commercial districts with a blend of high-end shops to flea markets, Connaught Place is a popular shopping, nightlife, and tourism attraction. The nearby flea market Janpath is famous for its trendy clothing collection which is not only famous amongst local shoppers but also attracts tourist visitors. One can also find a variety of handicraft items in the lane of the CP market. The area also boasts several cafes and pubs.