While launching a retail business, location plays a crucial role as it can make or break a deal. The appropriate retail location can be pretty profitable but getting it wrong might cause harm – the emergence of ghost malls!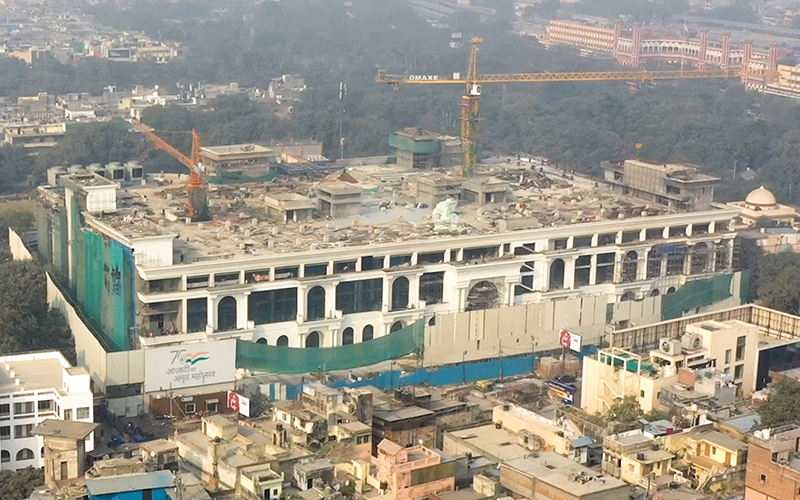 Some might believe that choosing the right location is as easy as pointing the finger at a map but it is not. There are various elements involved in making a location desirable and viable for a retail business. Neighbourhood dynamics, ease of access, footfall, market behavior, business opportunities, competition, cost-effectiveness, future developments, and growth potential, are a few metrics to identify and choose the right location for a retail business.
A good location highly benefits the brand in its positioning before its target group. Any retail business to survive and thrive needs the right footfall and be visible enough in the prominent location of the city. Well-planned and organized locations further foster a conducive environment for the businesses to grow by attracting customers and visitors' interest. Besides, the adequate infrastructure like parking facility and ease of accessibility in reaching the location are two significant factors for any shopper or visitor.
Retailers are exploring locations that are strategically planned and have higher growth prospects. There is a constant evolvement in the market landscape primarily due to the intense brand competition, and changes in the consumer's buying behavior.
Located in the heart of Chandni Chowk, boasting of world-class amenities Omaxe Chowk would be the end of the retailer's quest for an ideal location. The multi-level parking cum commercial project in Chandni Chowk would provide opportunities for brands to be present in Asia's largest wholesale and retail market thereby boosting brand visibility. The strategic location and seamless connectivity further add to the beauty and USPs of this largest organized commercial development in Delhi's oldest market Chandni Chowk.
Located at a distance of 5 min walk from Old Delhi Railway Station and other tourist destinations, Omaxe Chowk is one of the best bets for retailers to own a space. The proposed direct entry from Chandni Chowk metro station would facilitate the ease of accessibility to the thousands of visitors and shoppers.