As the country's administrative capital, New Delhi is home to approximately 3 Lakh people. Being a major economic and commercial center, Delhi gives exposure to a diverse range of industries and businesses.
Delhi comes up as the largest metropolitan area in India. It boasts a vibrant commercial ecosystem with a strong presence of technology companies, startups, and many marketing agencies. 
The retail industry is known to be one of the fastest growing in the nation which significantly plays a role in increasing the demand for retail shops. So, if you are considering investing in retail shops in Delhi, continue to read the blog and you will find many more things that you must know before investing.
Things to remember while investing in retail shops in Delhi
Some of the major things to remember while investing in retail shops in Delhi are as follows: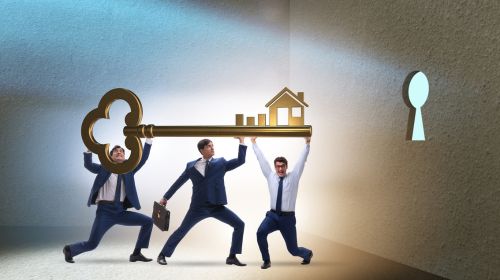 While investing in shops location plays a very important role:
Any location that doesn't threaten to invest in retail shops in Delhi is a better choice to invest in and owes to the presence of commercial space. Chandni Chowk being a very popular place, visited by almost 5-6 Lakh people every day is considered the perfect place for any retail shop. 
So, businesses already have a faithful scope over such places. A large number of tourists frequently visit Chandni Chowk which is now aided by the Delhi metro; its connectivity has been far more intensified. Nowadays, Shoppers and businesses are moving into these modern and well-organized shopping destinations. 
The target audience for any of the retail shops in Delhi for sale varies depending upon the type of shops and services that it provides, the location, and the specific market segment that it aims to serve. Attract the audience who are truly interested in your products which further helps in generating excessive sales. 
Research for the place of the market where the business can run effectively. Analyze the market demand and competition for the chosen retail shop to ensure its viability in that particular desired location.
Infrastructure and Amenities
Delhi has an advanced range of infrastructure that plays an important role in developing its real estate industry. For instance, the Jewar Airport which is currently under construction is being raised to support MNCs, rapidly developing in this city. 
Moreover, projects like Urban Extension Road-II, East Delhi Hub Delhi Metro's phase-IV, and many more will further enhance the demand for commercial properties in Delhi. 
Legal and Regulatory Compliance
Verify the legal documents and ownership information of the properties. Ensure that the place where you are going to have your retail shop has good titles and must have legal validation. Additionally, confirm all applicable laws and licenses whether it's permitted to raise a shop over such a place or not. 
Rental and Operational Costs
The current prices of real estate in the NCR are excessive and will remain so for the next two to three years based on the rental and 6 to 8% yield in commercial buildings. Because there aren't enough purchasers, there will also be a problem with your shop's or office's ability to be sold again.
However, Omaxe Chowk's property prices will exhibit stronger capital preservation, appreciation, and rents based on both past and projected rental and yield data.
An essential thing to keep in mind while investing in retail shops in Delhi is to check whether you will get all the required and necessary facilities for the business to function. For instance: especially the facilities of parking, a clean environment, sufficient space, Security system.
In addition to this, nearby locations must have police stations, hospitals, metro stations, etc, so that people can easily reach such places in case of any urgency. 
While the majority of investors view fractional ownership as a reasonable investment strategy in this industry, pooling is not regulated, thus it has some drawbacks. The majority of the owners could not be acquainted, which could lead to conflict later.
Additionally, if one owner decides to leave, the remaining owners might have to acquire that person's part outright or sell the entire asset. A tiny office building also carries the risk that the tenant will outgrow it rapidly if business growth necessitates a larger space.
Further, if you wish to sell the property, the tenant may need a long notice period of around 6 months. 
Examine the capacity of future development of the place where you wish to invest in commercial space or retail space in Delhi. Ensure that it can easily handle the expansion of your business and any need for extra equipment. Making plans for future expansion can truly expand your business and save you from any future insecure circumstances. 
Resale Value and Exit Strategy
Before investing in a retail shop in Delhi, it's quite better to analyze its resale value and the strategies to sell it anytime as per future requirements. 
Adaptability and Flexibility
Know your adaptability whether you are ready to adapt to that retail shop in Delhi or not. Flexibility will let you adapt to sudden changes and problems with ease. 
While seeking the best place to raise a retail shop, getting expert counsel is a crucial step. A legal adviser truly gives helpful information and sights throughout the process. Check the various legal complexities like contractual agreements and title searches that are mentioned in the authentic papers. They will thoroughly examine all the paperwork and give you legal counsel. 
Conclusion
Delhi's growing and highly growing commercial and retail sectors have strong growth potential. Moreover, many retailers are looking to expand their space which further increases the need for retail shops. 
Omaxe Chowk is recognized as a future center for commerce and trade. Chandni Chowk is so amazing and well-known that both visitors and residents go there in large numbers, causing the "Chowk's" businesses to thrive like never before. Omaxe is offering various retail shops in Delhi to boost your retail business.