Delhi, the capital of India, is the largest agglomerated city in the country. Along with its historical importance, Delhi is also known for its modern and diverse delicious cuisine. It is the heart of India which never stops for anything. It is a city where the sun rests but neither the cars nor the buildings here ever close.
It is the largest agglomerated city in the country. It is also blessed with a perfect blend of modern and diverse delicious cuisine. If you are looking for some real urban luxury experiences for dinner, you should not stop from grabbing the limelight of the big restaurants here. Read the article till the end to find the best places to visit in Delhi with family for dinner.
Top Places to visit in Delhi with family for dinner
1.) Omaxe Chowk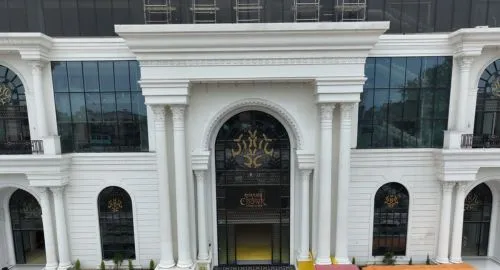 Welcome to the famous food in Chandni Chowk Delhi named Omaxe Chowk, located next to the Chandni Chowk metro station. It is a very big and luxurious restaurant that is open to all. Omaxe Chowk is a perfect example of Indian, Mughal, and British culture in sharp contrast to conservative corporate projects. You can't see royalty like here or anywhere else.
Omaxe Chowk breathes old cultures under the guise of modern luxury. Famous food items here include Daulat ki Chaat, Balaji Chaat, parathas made of various vegetables/lentils/paneer, Lotan Chole Kulche, Rabri Jalebi, etc. Paranthe wali Gali Chandni Chowk is very famous in Delhi because the parathas here are fried in desi ghee and different types of parathas are available here.
Parathas of pulses, paneer, and various vegetables are made here. Not only this, the vegetables served with the parathas here also have a different taste. You get many options for these vegetables also.
2.) Barbecue Nation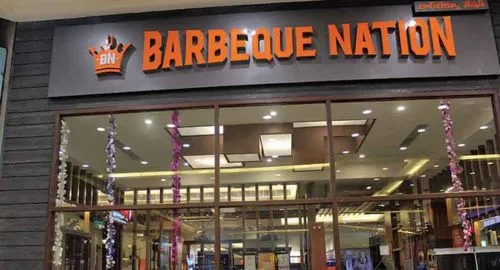 Barbecue Nation is a well-known food spot in Delhi. Here you get to enjoy a wide choice of seafood, meat, and vegetarian dishes. This is one of the best buffet places and the food here will never disappoint you. In the menu here you get to choose both vegetarian and non-vegetarian options.
At Barbecue Nation places to visit with family in Delhi you get a variety of cuisine options with an exclusive range of all cuisines including American, Oriental, Asian, and Mediterranean cuisines.
At Barbeque Nation, with a live grill, you will get delicious dishes like Achari Potato, Grilled Veg, Lal Mirch Paneer Tikka, Crispy Corn, Grilled Veg, Cashew Spiced Potato, Corn Kebab, and BBQ Pineapple along with vegetarian dishes like Peri Peri Prawns, Tandoori Wings, Non-vegetarian dishes like Zulu Coriander Chicken, Amritsari Fish, and Dora Seekh Kebab are also available.
3.) Spice Art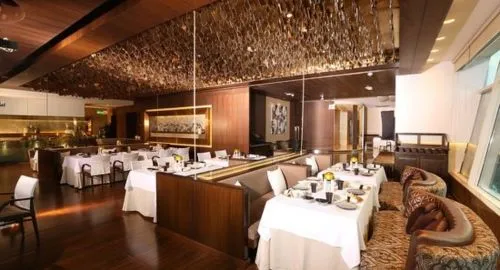 Spice Art Food Courts in Delhi is a classic Indian restaurant focusing on Awadhi and North Western cuisine. This Indian restaurant offers a wide variety of Indian, vegetarian, vegan-friendly, and gluten-free options.
At Places to Visit in Delhi with family for dinner, you will love the sophisticated service and relaxed atmosphere combined with the high quality of food. Famous food served in Spice Art restaurants includes Butter Chicken, Paneer Makhani, etc. In this restaurant you are also given a wheelchair facility, private dining area, and reservation.
4.) Punjab Grill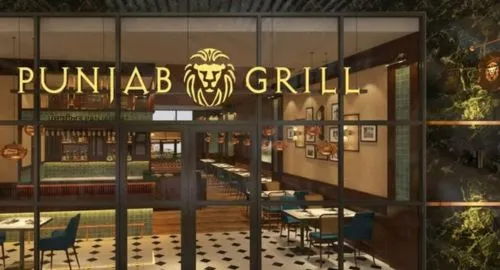 Punjab Grill is a popular North Indian restaurant that takes you on a journey through the grandeur of the royal state of undivided Punjab. Some of the best barbeque food in Saket is served here.
From Ran-e-Sikandari to Champ Tajdar in Delhi famous street food places, this place is highly popular for its cuisine. Famous dishes here include Amritsari Kulcha Naan, Tandoori Fish, Murgh Makhani Boneless, Malai Kulcha, Meat Punjab Grill, Pan Shot, etc.
5.) Yellow Brick Road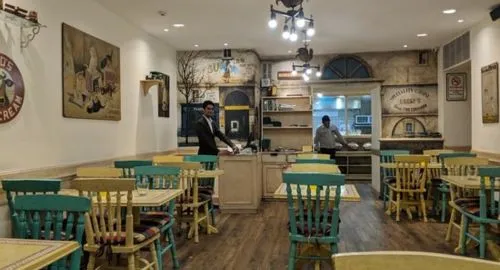 Yellow Brick Road is a 5-star dining restaurant with a variety of cuisines. This restaurant offers buffet and a-la-carte sections. Food Court Delhi serves both global and local cuisine like Club Sandwich, Thai Green Curry, Spaghetti al Pesto, and Minced Chicken Steak. 
This restaurant also offers a large variety of vegetarian options and is vegetarian-friendly. A vibrant and colourful interior with vintage imitation furniture and old advertising posters make this place extremely charming. Famous food here includes YBR Chicken and Idli Chaat etc.
6.) Parikrama The Revolving Restaurant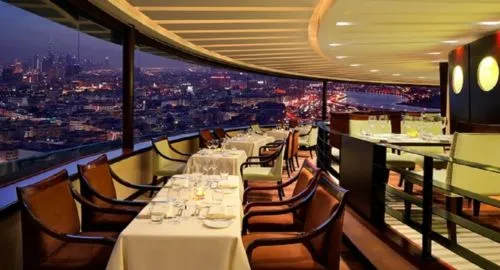 Places to visit in Delhi with family for dinner Parikrama The revolving restaurant provides a panoramic view of 360 degrees to the people. This restaurant offers you delicious dishes and a comfortable space. Here you are served Chinese, North Indian, and Thai dishes. The delicious dishes here include Seekh Kebab, Butter Chicken, Filet American, etc.
7.) Karim's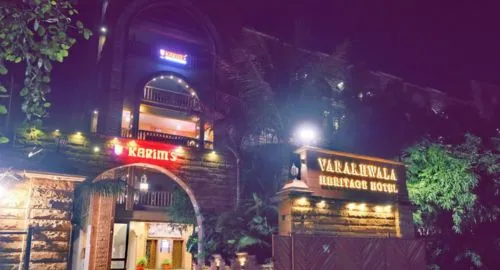 The popularity of Kareem Hotel is beyond our imagination. Located in the heart of Old Delhi, Karim Hotel is an iconic, no-frills, and delicious eatery serving delicious cuisine. This place is highly popular for places to visit in Delhi with family for dinner. 
Karim Hotel offers a variety of Mughal cuisine from Paro prepared by the descendants of the Mughal dynasty's royal kitchen. The place is warm and inviting with an old-world charm ambiance. The delicious dishes here include Chicken Jahangir, Mutton Kurma, Kareem Roll, Mutton Jahangir, Badam Pasanda Nda, Reshmi Seekh Kebab, etc.
8.) Sattvik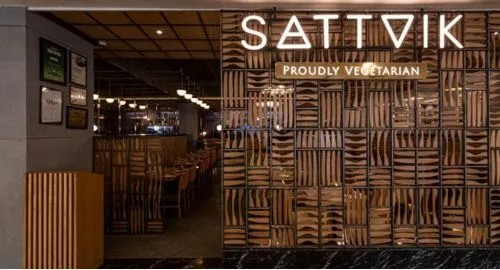 This is a pure vegetarian restaurant located in Select City Walk. This restaurant is an ideal place for wholesome family meals and a serene atmosphere. If you are looking for a vegetarian family dinner place with your family in Chandni chowk Delhi then Sattvik Restaurant can become a favourite restaurant of your family forever.
The wooden-themed interior and beautiful ambiance of this restaurant make this place even more beautiful. Here you get to see a huge variety of vegetarian cuisine options. Famous food here includes delicious dishes like Missi Roti, Diwani Handi, Paneer Jaisalmer, Paneer Moksh, Gulab Kulfi, etc.
9.) In The Punjab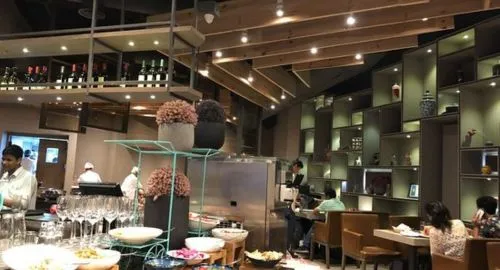 In the list of places to visit in Delhi with family for dinner, we can choose this restaurant that is influenced by Punjabi culture and heritage. Punjabi serves you famous Punjabi dishes. The menu here includes Mughlai dishes and North Indian dishes.
Many vegetarian and vegan options are also available in this restaurant, so you can choose this restaurant with your family. The delicious dishes here include stuffed tandoori potatoes, red rosy fish tikka, etc.
10.) Gulati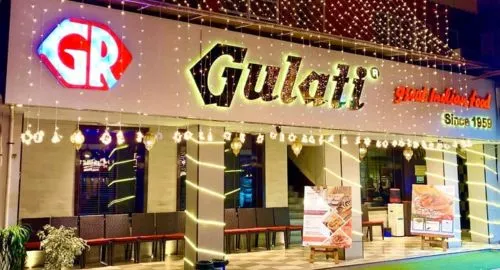 Famous food stalls in Chandni Chowk Gulati in Pandara Road are highly popular with their delicious and classic North Indian cuisine. This is a popular Indian restaurant. This restaurant serves North Indian and Jain cuisine without garlic or onion. Gulati Restaurant's booth serves dishes like kebabs and butter chicken which are extremely popular here. 
If you go there, do try the tikka and kebabs there. This restaurant is highly known for its lively atmosphere. This restaurant has dark brown furniture interiors along with dim lighting and jazz music making the place lively.  
Conclusion:
Whether you are a local resident of Delhi or a tourist, if you are looking for a restaurant to visit in Delhi with family for dinner, then these dinner places in Delhi will impress you with their delicious dishes and beautiful and peaceful atmosphere. Will always surprise you. Whenever you are celebrating any get-together, small celebration, or special event, you can choose any of the above-mentioned restaurants without any hesitation.
Here we have mentioned places to visit in Delhi with family for dinner. If you like the information, you must visit with your family and friends.