Delhi, the heart of India that never stops for anything. One of the busiest cities of India where you will find the sun resting but not the cars. Neither the building ever gets turned off.
If you're in Delhi looking for some real city luxury experiences, you must not miss the big luxury malls looting all the limelights.
If you don't know where these huge giants are, allow me to introduce you with these. Read the complete article to know in detail.
Top Malls in Delhi NCR
1. Omaxe Chowk: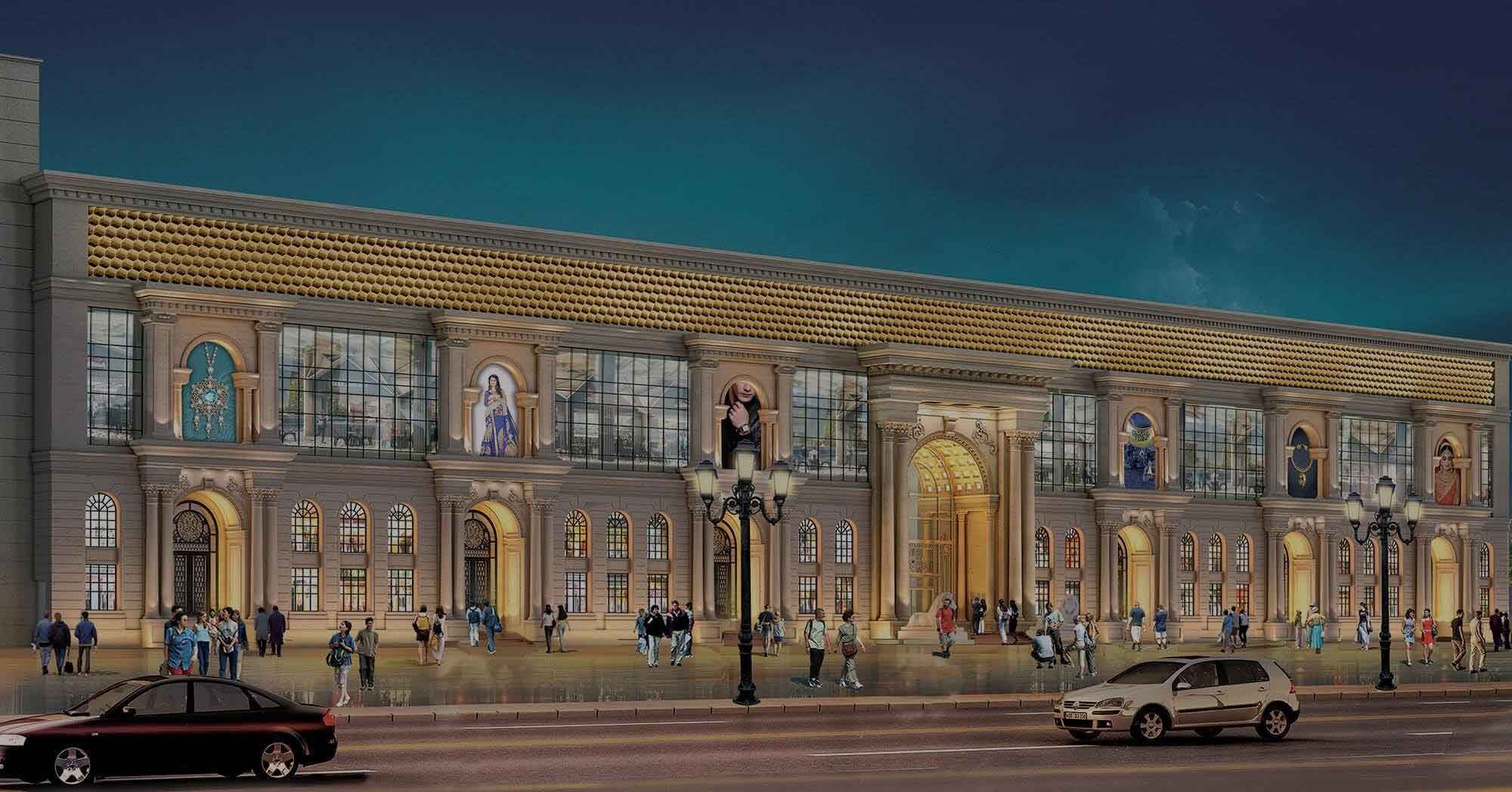 Welcome to the new side of Chandni Chowk where you are going to be exposed to cleaner, hygienic, and most organised marketplace for all, retailers & wholesalers.
Just next to the Chandni Chowk Metro Station, Omaxe Chowk is no less than a luxurious palace open to all alike. Unlike the stereotypical corporation projects, Omaxe Chowk is the perfect embodiment of Mughal, Indian, and British culture. The royalty you will see here will make your heart skip a beat. 
The old culture breathes here under the skin of modern luxury. 
The Omaxe Chowk is a multi-level parking cum commercial projects expanded over 5.0 acres of lands. It is a public private property and is Asia's largest market for retailers and wholesalers.
| Daily Customer Visit | 4-5 Lakh |
| --- | --- |
| Active Business Units | 5000 |
| Largest Food Court Capacity | 1600+ seatings |
| Service Time | 24×7 |
| Hotels | 5-star |
| Entertainment | 5-Screen Cinema Halls,Children Area,Family Area |
| Dining | Barbeque Nation, Biryani Queen, Southern Flavours, Barista, and many more. |
| Nearest Metro Station | Chandni chowk |
2.DLF Emporio Mall: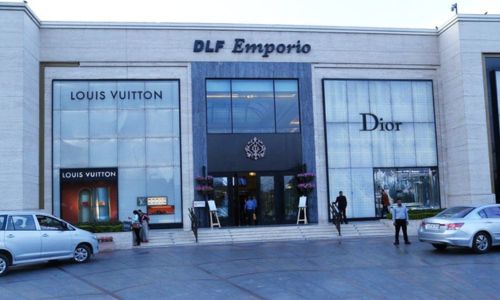 Presented in White & Ivory, this mall is one of the most expensive malls in the country. The four-storey mall operates with 130+ brands and offers an one-of-a-kind experience to locals and visitors alike. Moreover you will here see the great works of famous Indian designers such as Ritu Kumar, Tarun Tahiliani, Nikhil, and Shantanu.
| Address | DLF Emporio Mall, 4 Nelson Mandela Marg, Vasant Kunj, Delhi |
| --- | --- |
| Entertainment Options | — |
| Dining | Cafe E, Oriental Teas, Cha Shi,, Dim Sums, On The Go, 'SET'Z', Sushi Rolls etc |
| Retail Outlets | Louis Vuitton, Giorgio Armani, Salvatore Ferragamo, Hugo Boss, Bottega Veneta, etc. |
3.Pacific Mall: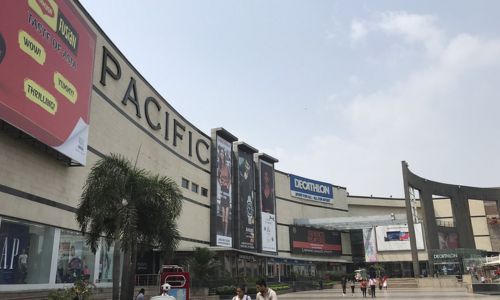 Pacific Mall is a well-established and equally loved mall by the locals. You here get a chance to explore 300+ brands including international & national both kinds. As Pacific Mall is easily accessible, you won't face any issues while coming here. 
If you're a food lover, this place will be your heaven. Get your hands dirty with more than 130+ food brands including Indian, Chinese, And english. 
Great news that recently Flea markets have also started their outlets here.
| Address | Pacific Mall, Tagore Garden, West Delhi. |
| --- | --- |
| Entertainment | Funky Island, Timezone, PVR cinemas. |
| Dining | Hinglish-Cafe, KFC, Subway, Pizza Hut, Burger King, Haldiram's, and more |
| Brands | US Polo, Levis, Sunglass Hut, Hush Puppies, etc. |
| Retail Outlets | French Connection, UCB, Tommy Hilfiger, Promod, Calvin Klein, Vero Moda, Mango, and Jack & Jones. |
4.Ansal Plaza Mall: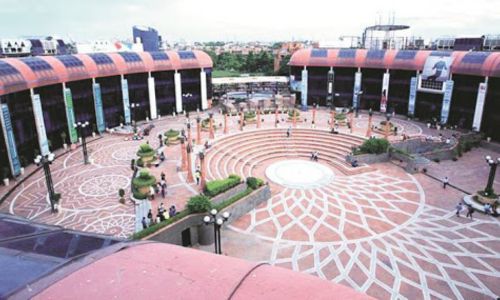 If you want an off-beat place for a quality evening with friends, and partners, Ansal Plaza Mall is a highlighted spot for you. Recently, the place has gained the attention of young college students. 
Built in 1999, Ansal Mall is quite old in comparison with the new luxurious mall. However it still offers a gazing experience to people visiting here. The mall recently went under heavy renovations to match the new modern world vibes. 
Notbaly, the mall features a size amphitheatre in its centre, attracting several stargazing evening in it. The amphitheatre is still a place for organising big events.
| Address | Ansal Plaza Mall, Andrews Ganj, Khel Gaon Marg, South Delhi |
| --- | --- |
| Entertainment Options | — |
| Dining | Orza, Sky High, Riple8, Taksim. |
| Retail Outlets | Shoppers Stop, Decathlon, Archies, Color Plus, Lacoste, Meena Bazar, and Samsung |
| Nearest Metro Station | South Extension Pink Line. |
5.MGF Metropolitan Mall: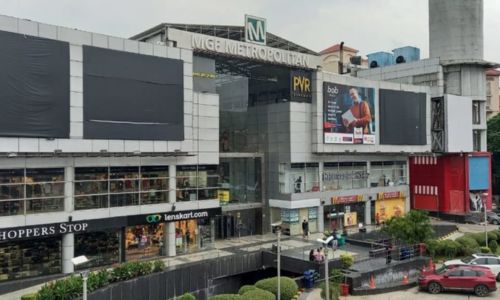 Home to the world's top brands, MGF mall is a new hotspot for the new young generation. Mall's major high root traffic comes from these young blood boys and girls. But don't underestimate its welcoming capacity as the mall has everything to offer your family.
The security system here remains on high alert all the time to keep the 200,000 SQFT public space safe from any disturbance.
| Address | MGF Metropolitan Mall, Sector 6, Saket, New Delhi |
| --- | --- |
| Entertainment | Let'emplay, PVR Cinemas, and Amoeba. |
| Dining | Taco Bell, Chicago Pizza, Dunkin' Doughnuts, Excuse Me Boss, and etc. |
| Retail outlets | Bella, Mens Lounge, Shoppers Stop, Levis, New Pinch, Trendy Divva, and more |
| Parking | Well- Designed Parking Spot |
| Nearest Metro | Hauz Khas Metro Station |
6.Metro Walk Mall: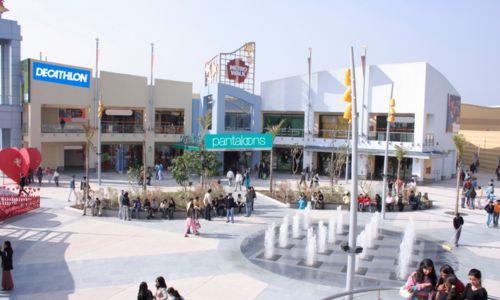 Situated in Sector-10, Rohini, North Delhi, Metro Walk Mall is the home of Delhi's greatest Events. Spread over 2,20,000 SQFT, the mall attracts children, adults, friends, couples, and families alike. 
The mall is situated beside a big manmade lake that separates it from Adventure Island.
The mall features an amusement park, several adventurous rides, and tasty food to enjoy with friends.
| Address | Metro Walk Mall, Sector 10, Rohini, North Delhi |
| --- | --- |
| Entertainment | Adventure Island, Rides, and Amusement Park |
| Dining | KFC, Pizza Hut, Ruby Costa Coffee, Baskin Robbins, Tuesday, Cafe Coffee Day, Nirula's, Pind Balluchi. |
| Retail outlets | Levis, Nike, Pantaloons, Adidas, Reebok, and Reid & Taylor |
| Nearest metro station | Rithala Metro Station |
| Best Known For | Event Hosting |
Conclusion:
Delhi, the capital city of India has some of the most luxurious experiences to offer its visitors apart from its rich historical richness. If you're on a visit to Delhi, don't miss these 6 malls of the city, featuring some of the top brands and top-quality entertainment Options. 
Amusement park, rides, luxurious dining, and movies, parties, and events- these malls have everything to offer you for a delightful day in Delhi.